The Surprising Influence of Hazrat Abu Bakr's Will on Modern IHL Protections
The concept of war has ancient roots. The first war recorded was the Battle of Megiddo in 1479 BC.1Joshua J. Mark, 'War in Ancient Times' (World History Encyclopedia, 2 September 2009) <https://www.worldhistory.org/war/  > accessed 6th November 2022. At this point in time, there was no such thing as International Humanitarian Law (IHL) or any other legal code which was universally recognized to limit warring parties. However, religions have played a significant role in restricting the conduct of parties during a war and defining the manner in which they behave. Today, many contemporary conflicts largely take place in the Muslim world in the form of Non-International Armed Conflicts (NIACs). Militant groups, like the Taliban or Al-Qaeda, believe they are representatives of Islam and aspire to abide by the Sharia, or Islamic law. Thus, it is important in situations such as these to establish a connection between IHL and Islamic laws to ensure effective implementation. Islamic law protects victims' rights to protection, respect and dignified humane treatment while also ensuring protection of civilian facilities and property in areas of armed conflict.2International Committee of the Red Cross, 'Islamic Law and International Humanitarian Law: Common Principles of the Two Legal Systems' (International Committee of the Red Cross, 25 November 2020)  <https://www.icrc.org/en/document/islamic-law-international-humanitarian-law> accessed 6th November 2022. These principles are in line with those of IHL and the Geneva Conventions, an overlap which represents the fact that such an interrelation is not accidental. Rather, it is meant to show the nature of such values as universal.3Ibid. This article will explore the principles of the Islamic Law of War as defined by Hazrat Abu Bakr, the first Caliph, in his speech to a Muslim army. It will analyse the protections laid out in his will and compare them to contemporary IHL protections, arguing that increasing awareness of this correlation may improve compliance with IHL.
The Islamic Laws of War as laid out in Hazrat Abu Bakr's Will
Hazrat Abu Bakr in his directive to Usama's army as they set out for the conquest of Syria in 634 AD summarized some key principles laid out in the Quran and Sunnah and can be used as a starting point in examining the Islamic Law of War.4Islamic Law and International Humanitarian Law (Faculty of Islamic Studies 2020) 44. He directed the army not to deceive, mutilate, kill children, elderly and women. He also told them not to cut off the top of a palm tree or burn it, not to cut fruit or slaughter animals except for purposes of food. The directive also required the army to respect different religions and not to interfere with their religious practices.5Ibid. Such instructions shaped the position of the Islamic law of war. An interesting element of it is that it is not just restricted to instructions of how to treat members of the opposing community. It also has clear directions to the army to conduct itself responsibly with regards to the environment, including animals and vegetation.
The will of Hazrat Abu Bakr, the first Caliph of Islam, is believed to summarize IHL principles and the Geneva Conventions and has even been said to have inspired some provisions in these treaties.6(n 4) 56. These include the Convention on the Protection of Civilians, Convention on the Protection of Prisoners, Convention on the Protection of the Wounded and Shipwrecked etc.7(n 4) 46. In his will, Hazrat Abu Bakr prohibited treachery and instructed that if a non-Muslim was told not to fear, then such a promise must be upheld and the dignity of such an individual should not be violated through an act like rape.8(n 4) 47. On the same lines, Article 27 of the Geneva Convention on the Protection of Civilians requires the protection of women, especially against violation of their personal dignity through acts like rape; it also protects the elderly from attacks.9Geneva Convention Relative to the Protection of Civilian Persons in Time of War 1949, Article 27. This is a particularly important provision as rape was popularly used as a weapon of war during the Second World War to terrorize enemy civilian populations and demoralize their troops.10Anne Barstow, 'Rape as a Weapon of War' (Britannica) < https://www.britannica.com/topic/adultery> accessed 11th November 2022. However, the implementation of this IHL principle and its Islamic roots must be reinforced as recently in 2014, the town of Sinjar, Iraq was conquered by the Islamic State. Caught in this conflict, hundreds of girls were starved, beaten, sold as sex slaves, and forced into marriage.11Kristine Gronhaug, 'Quiet, Cheap and Scarily Efficient: Rape as a Weapon of War' (Norwegian Refugee Council) < https://www.nrc.no/shorthand/stories/rape-as-a-weapon-of-war/index.html> accessed 11th November 2022. Other key tenets of the speech will be explored below.
A pressing concern during wars is the treatment of dead bodies during a conflict. Literary works and records of battles fought during the medieval era record instances where bodies were routinely looted. After the final battle of King Arthur's reign, robbers looted any precious goods they could find from the dead knights' persons.12Kathryn Walton, 'What Happened to the Corpses on the Medieval Battlefield?' (Medievalists.net, 31 October 2020) < https://www.medievalists.net/2020/10/corpses-medieval-battlefield/> accessed 11th November 2022. Even though it was not as common, there were instances when the winning side would simply leave bodies to rot if it wished to show disrespect to the fallen enemy.13Ibid. Today, however, there are certain rules prescribed for the treatment of the dead in battles. Article 17 of the First Geneva Convention clearly requires that corpses during a conflict must be collected and protected against looting.14Geneva Convention For the Amelioration of the Condition of the Wounded and Sick In Armed Forces in the Field 1949, Article 17. It even obliges parties to carry out a careful examination before the burial or cremation of the body. Such an examination is required to establish identity and to confirm that the concerned individual has indeed died. Respect for an individual's religion is also clearly established as it is one of the only two reasons for which cremation is permitted in IHL – the second one being hygiene. The importance of religion is once again established as this Article requires parties to inter the dead according to their religious beliefs as far as possible.15Ibid.
The same provision further goes on to lay out a set of instructions regarding how such burials must take place in a manner where the bodies are easily identifiable or traceable in graves where they may always be found. It laid out the establishment of an Official Graves Registration Service which would ensure the identification of such bodies and possibly even arrange for their transport back to their hometown. It even laid out that as soon as hostilities ceased, this body would also be responsible for creating lists of the exact location with markings or particulars of the deceased's graves.16Ibid.
This is a reassertion of Hazrat Abu Bakr's fourth will which insists upon Islam's respect for human beings even after they die and therefore requires hasty burial with respect while also forbidding mutilation.17(n 7).
Religious Personnel and IHL
More often than not, armies are accompanied by chaplains on their expeditions into battle. As a result, many of them suffered injuries or died while administering their religious duties upon wounded soldiers and the deceased during World War II. Incidents of such attacks on the chaplains also continued into the Korean War in 1950.18Mark Johnson, 'Under Fire: Army Chaplains in Korea, 1950' (U.S. Army, 10 April 2013) < https://www.army.mil/article/100572/under_fire_army_chaplains_in_korea_1950> accessed 11th November 2022. In his will, however, Hazrat Abu Bakr particularly emphasized upon the need to protect religious individuals who were attached to the armed forces so that they may live peacefully.19(n 7). This principle was reinforced by Article 24 of the First Geneva Convention which expressly called for the protection of permanent personnel, including medical professionals and chaplains attached to the army.20Convention (I) for the Amelioration of the Condition of the Wounded and Sick in Armed Forces in the Field, 1949, Article 24. The Second Geneva Convention for the Amelioration of the Condition of Wounded, Sick and Shipwrecked Members of Armed Forces at Sea also protects such personnel by Articles 36 and 37.21Convention (II) for the Amelioration of the Condition of the Wounded, Sick and Shipwrecked Members of Armed Forces at Sea, 1949, Articles 36, 37. Article 36 expressly calls for respect and protection of religious and medical personnel of hospital shops and forbids their capture. Article 37 of the same Convention also protects such religious and medical personnel even if they fall under the control of the enemy and allows them to continue their duties if there are any people wounded or sick on board.
War and the Natural Environment
It must also be noted that great emphasis was placed upon the protection of the natural environment, even during the difficult conditions of war, by Hazrat Abu Bakr.22(n 7). This concern originated from the knowledge that God Himself gave such flora and fauna deep importance, giving the obvious indication that efforts should be made for their conservation. Unsurprisingly, IHL also focuses on the protection of the natural environment during armed conflicts, noting that historically its destruction had been treated as an underrated symptom of war.23Publication, 'Guidelines on Protection of Natural Environment in Armed Conflict' (International Committee of the Red Cross, 25 September 2020) < https://www.icrc.org/en/document/guidelines-protection-natural-environment-armed-conflict-rules-and-recommendations-relating> accessed 12th November 2022. Today, the consequences of destruction of the natural environment during battle are worse than ever with the exacerbating climate crisis. Therefore, the International Committee of the Red Cross initiated the development of the international legal framework by issuing the Guidelines for Military Manuals and Instructions on the Protection of the Environment in Times of Armed Conflict, in response to a request by the United Nations General Assembly.24Ibid. With the existence of environmentally debilitating artillery, like nuclear weapons as seen in their use at Hiroshima and Nagasaki in 1945, such provisions are vital for the mitigation of environmental damage. While it took until the Additional Protocols were drafted in 1977 for such protections to be part of IHL, the Islamic law of war had some protections for the environment as early as the sixth century.
As demonstrated by this essay, many provisions of IHL are inherently intertwined with principles laid out in Hazrat Abu Bakr's will. Today, we often see the destruction of opposing religions' monuments, places of worship and environment in warzones across the world.25Francois Bugnion,  'The origins and development of the legal protection of cultural property in the event of armed conflict' (ICRC, 14 November 2004) < https://www.icrc.org/en/doc/resources/documents/article/other/65shtj.htm> accessed 20th November 2022. Most modern-day conflicts are non-international armed conflicts (NIACs) in predominantly Muslim nations. Hence, the overlap of IHL and Hazrat Abu Bakr's will becomes important as many of the rules laid out by this document are a reassertion of those already prescribed by the Holy Quran and Sunnah. IHL's direct sourcing with Islamic law would therefore urge religiously motivated groups to abide by them, enhancing compliance with both regimes and the key protections codified in both.
The opinions expressed in the articles on the Diplomacy, Law & Policy (DLP) Forum are those of the authors. They do not purport to reflect the opinions or views of the DLP Forum, its editorial team, or its affiliated organizations. Moreover, the articles are based upon information the authors consider reliable, but neither the DLP Forum nor its affiliates warrant its completeness or accuracy, and it should not be relied upon as such.
The DLP Forum hereby disclaims any and all liability to any party for any direct, indirect, implied, punitive, special, incidental or other consequential damages arising directly or indirectly from any use of its content, which is provided as is, and without warranties.
The articles may contain links to other websites or content belonging to or originating from third parties or links to websites and features in banners or other advertising. Such external links are not investigated, monitored, or checked for accuracy, adequacy, validity, reliability, availability or completeness by us and we do not warrant, endorse, guarantee, or assume responsibility for the accuracy or reliability of this information.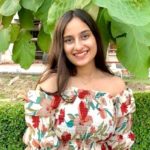 Arooba Mansoor is a final year LLB student at the Lahore University of Management Sciences (LUMS). She is particularly interested in the field of International Law, more specifically immigration law, and her Minor in History has helped her develop a unique perspective on most matters falling in this field. Her time as an intern at the Research Society of International Law helped her view international concerns with a more practical lens, allowing her to develop more nuanced opinions on such matters. Beyond Law, she is particularly interested in South Asian History and also likes to play the ukulele and the guitar in her free time.